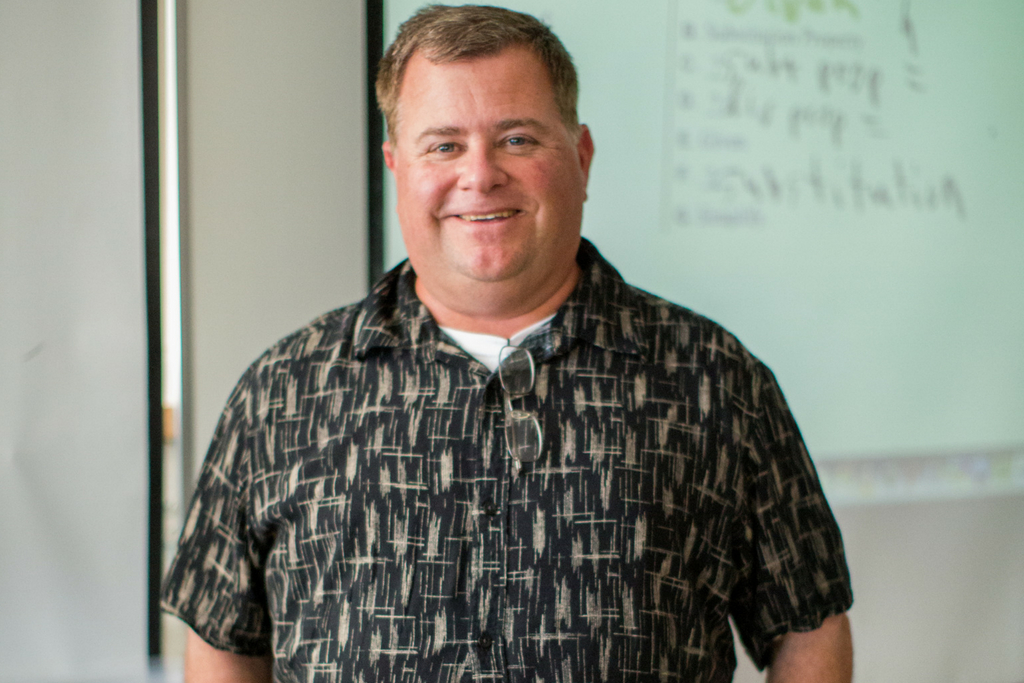 What is your role at Flintridge Sacred Heart?
Math teacher
What do your students call you?
Mr. Robb
What made you want to work at Flintridge Sacred Heart?
I had been teaching public high school math for 17 years, but had not taught calculus. The calculus teacher at Saugus High two years in a row told me he was going to retire only to later change his mind. After he told me he was staying another year, I was playing tennis and my partner that day happened to be Olympio D'Mello (religion teacher at Flintridge Sacred Heart), and he noticed I was quite grumpy. I told him what was bothering me, and he said the calculus teacher at his school had just put in her resignation. So, here I am at Flintridge Sacred Heart.
What has been your proudest professional accomplishment?
I was sent an email by a college professor who had seen me demo my flipped classroom at an open house. She said I had inspired her to flip her own classes.
What has been your favorite teaching moment at Flintridge Sacred Heart?
My first year at Flintridge Sacred Heart I was handing back the first test I had given to my freshman honors geometry class. One student, after receiving her test back, stood up waving her test and announced, "Well that's it, my college career is over!" She got a B on the test and has since gone on to graduate with honors at Berkeley. A little later that semester I recall saying to my calculus class, "You know, for such smart students you sure whine an awful lot." The ASB president then explained to me, "You know Mr. Robb, we are probably going to keep whining about our work load, but just know that whatever you ask us to do, we are going to do it." I replied "fair enough" and knew I was at the right school.
What most excites you about your work here on the Hill?
I enjoy watching my students excel in the many activities they do. I try to go to sports, ComedySportz matches, plays, dances and research showcase night.

What is Flintridge Sacred Heart's best kept secret?
Doughnut Thursday
What's your favorite spot on campus?
There is a little balcony outside the teachers lunch cottage. It has a small wooden table and chair and is a great quiet spot to make lesson videos.
What's your favorite place in the world?
I like to be home or on the tennis court. I also love to be alone in the movie theater with a tub of buttered popcorn and a huge Coke Slurpee.
What are you surprisingly good at?
I am a pretty good ping pong player.
Who has made the biggest impact on your life?
My high school tennis coach and calculus teacher. I have followed in his footsteps. Just met up with him again a few weeks ago.
What book, movie, work of art, piece of music, etc. can you not imagine life without?
I love movies and a favorite of mine is the 1971 classic "Harold and Maude."

What did you want to be when you grew up (at age 12)?
A professional tennis player

What do you want to be when you grow up (now)?
A tennis player who also golfs
Back