Code Crew
The Code Crew is a community of students who wish to explore programming for web design, gaming, application development, robotics or just for the fun of it! It is open to all students at any skill level.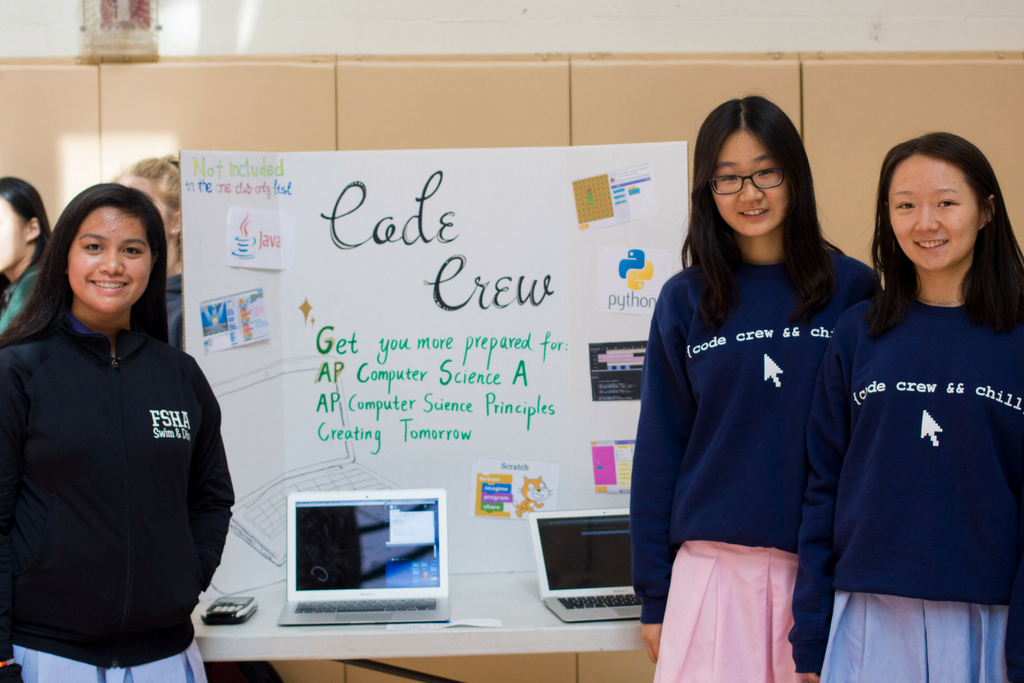 "Code Crew has empowered me to learn more programming languages, which will give me a head start in my computer science classes in college. It's created a supportive environment for me to deepen my understanding of programming while encouraging others to do the same." – Hannah Scott '17
Tech Team
The Tech Team is a group of students who provide tech assistance throughout the school year and advise the faculty on tech issues from the student perspective.
Tinker Thursdays
Sponsored by the library, Tinker Thursdays occur after school. Interested students can attend for an opportunity to experiment with 
Little Bits
 (electronic building blocks),
Arduino
 (open-source electronics platform based on easy-to-use hardware and software) and
Tinkercad
 (3D design and printing app).
Boeing Internship
FSHA has an ongoing relationship with
The Boeing Company
to offer summer internships to rising seniors who are interested in exploring or gaining experience in science and engineering fields. The summer internships take place on site at Boeing's El Segundo campus over the course of eight weeks in June, July, and August. Students are matched with Boeing employee mentors and get individual training and attention and contribute to actual, ongoing engineering projects as part of the Boeing Engineering team. Internships are also flexible enough to accommodate other activities such as sports programs or family vacations.