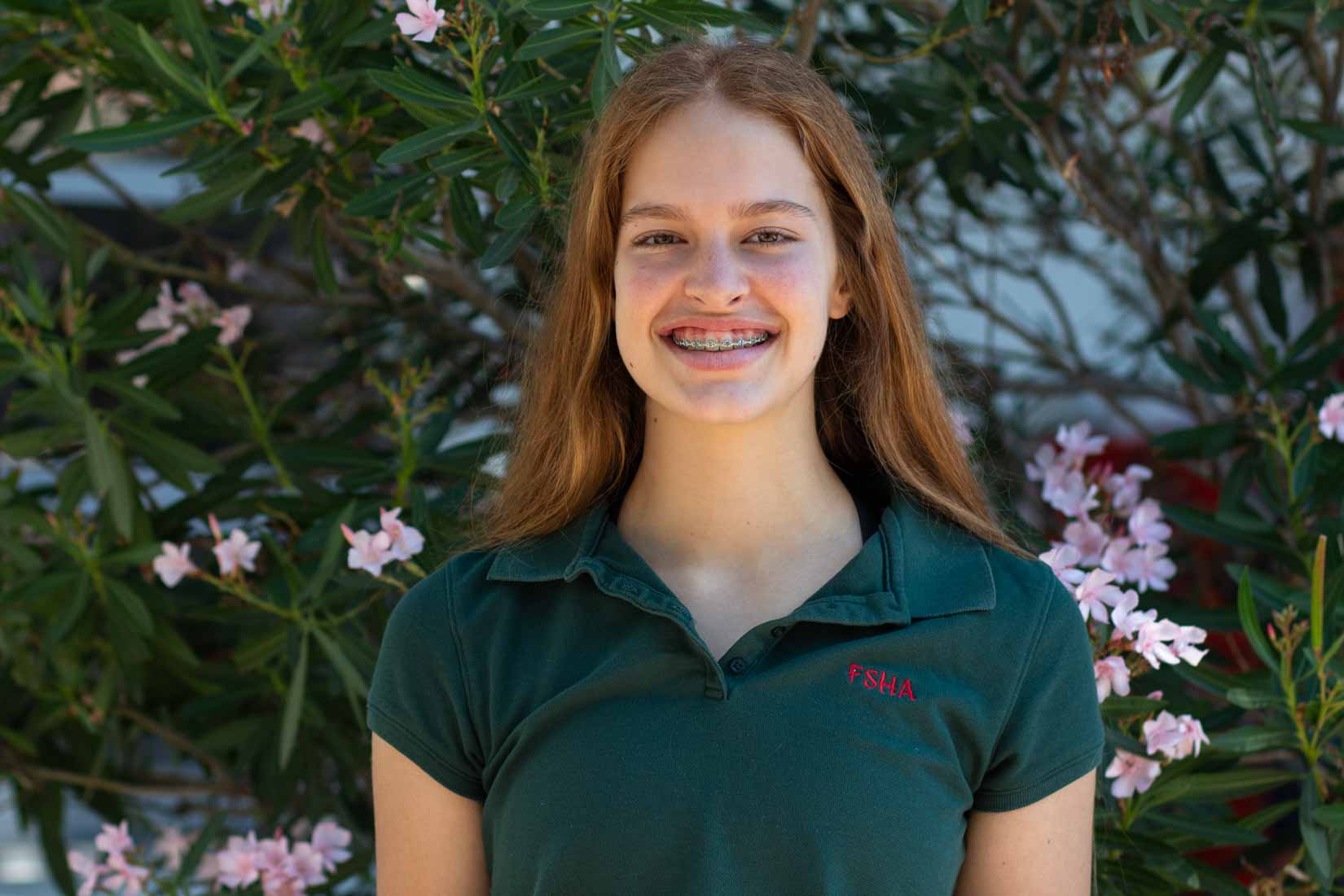 What is your favorite spot on campus?
My favorite spot on campus is the Arts Center.
What is your career aspiration?
I aspire to be a scientific researcher.
What three words describe you?
Three words that describe me are positive, determined, and hard working.
What's your favorite class at FSHA and why?
My favorite classes at FSHA are sculpture, because of the creativity involved, and English and biology because of the lively discussions.
What do you love about FSHA?
I love FSHA's welcoming atmosphere and beautiful campus.