Brookside Golf Club couldn't have been more accommodating along with spectacular weather conditions for playing golf and great ambience for a lovely evening. The day couldn't have been more glorious!

Day of Tournament Winners:
1st Place: Carmine Italia, James Italia, Brian Reed, Ron Stavert
2nd Place: Brendan Harper, Chris Liberio, Mathew McCarthy, Kenny Duroca
3rd Place: Jack Gonterman, Sonia Gonterman, PJ Guida, Luis Arida
1st Place Mixed: Philip Peterson, Paul Majich, Elizabeth Majich, Tom Polenzoni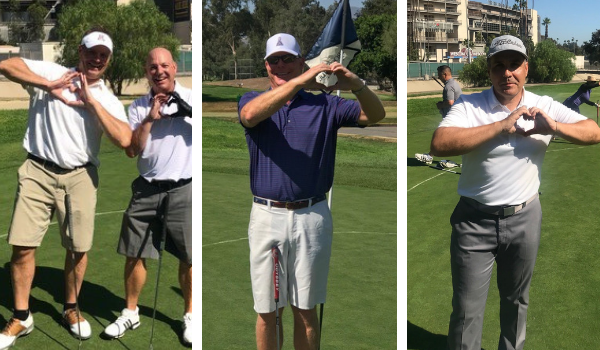 Hit the Heart Winners:
Ron Stavert and Pat McKiernan (left), Tim Von Der Ahe (center), and PJ Guida (right) 

On Course Game Winners:
- Men's Closet to the Pin / Brian "Mad Dog" Reed
- Women's Closet to the Pin / Stephanie Contreras
- Men's Longest Drive / Brett Hertz
- Women's Longest Drive / Sonia Gonterman
And if you weren't there to witness the
Bet on the Sisters
putting competition, Sr. Laurence Marie Diaz, O.P., Sr. Mary Therese Perez, O.P., and Sr. Jane Rudolph, O.P., joined us in the afternoon with their golf techniques and sportsmanship.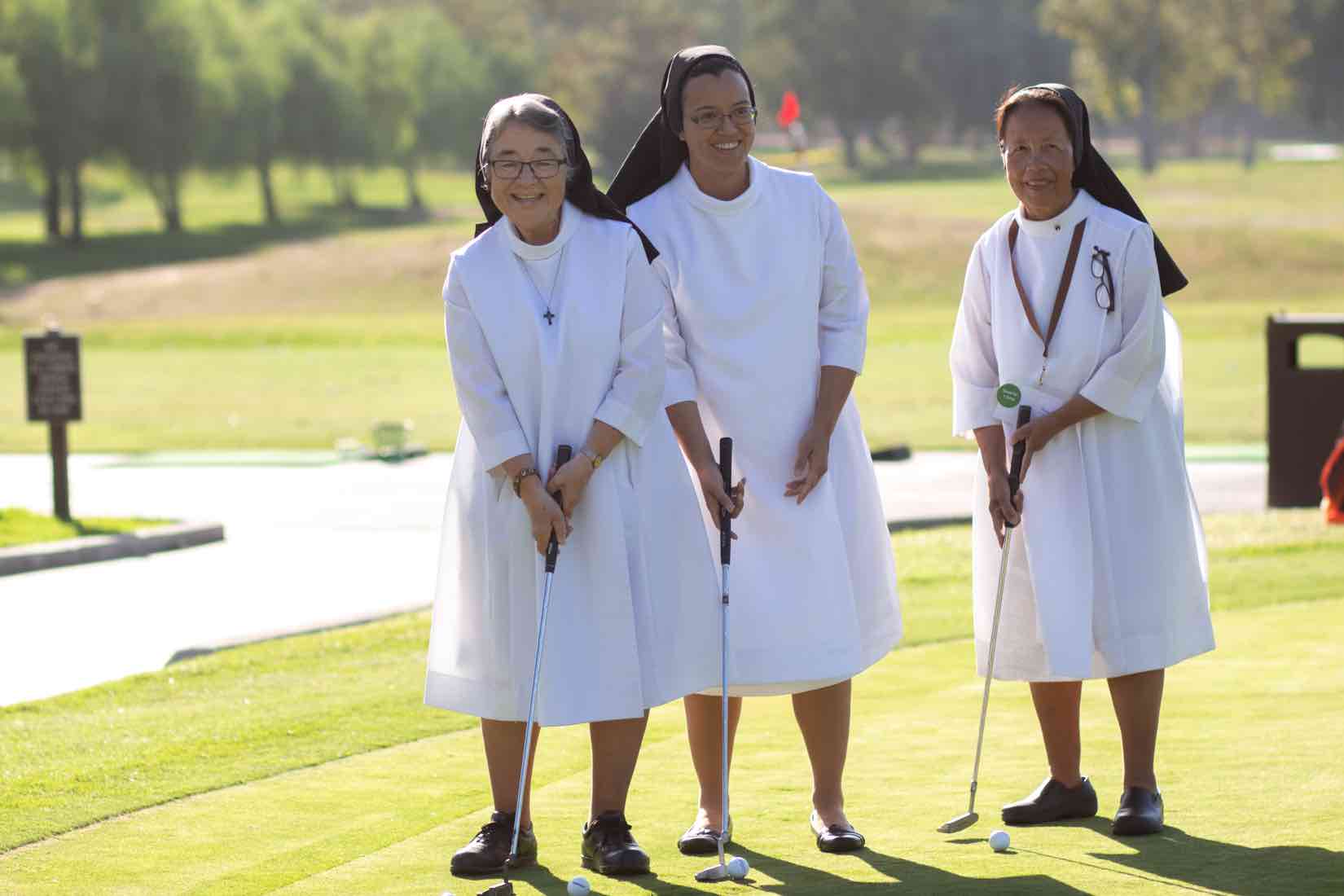 Sr. Mary Therese Perez won the Bet on the Sisters contest and Chris Kerley was our lucky ticket holder, winning a Kindle with $25 Amazon Gift Card donated by Lauren Hernandez '05 with CKW Uniforms.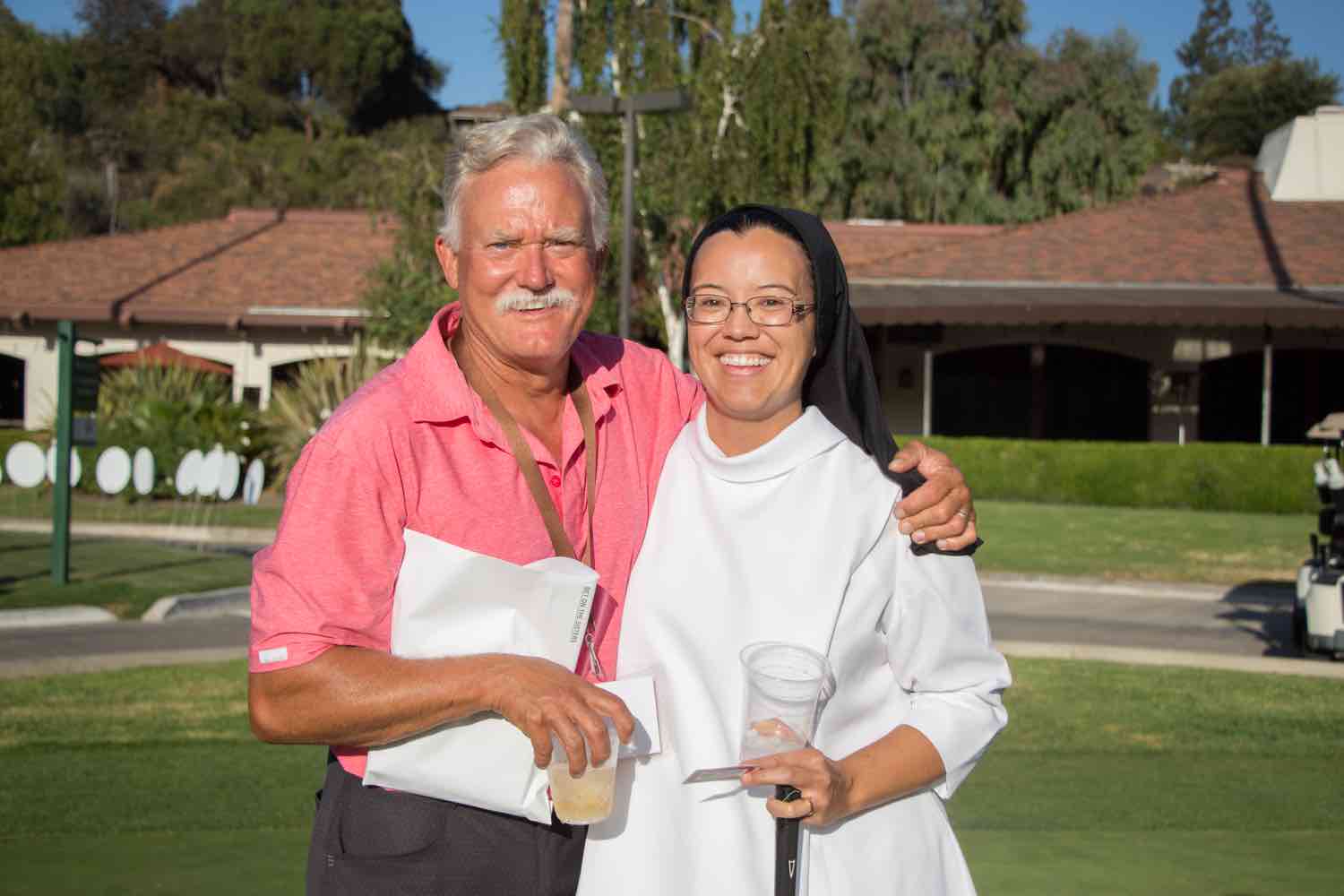 Your participation and support made the event and the Johansing Scholarship Fund that much stronger. We look forward to seeing you next year!

The Golf Committee