Code Crew
The Code Crew is a community of students who wish to explore programming for web design, gaming, application development, robotics or just for the fun of it! It is open to all students at any skill level.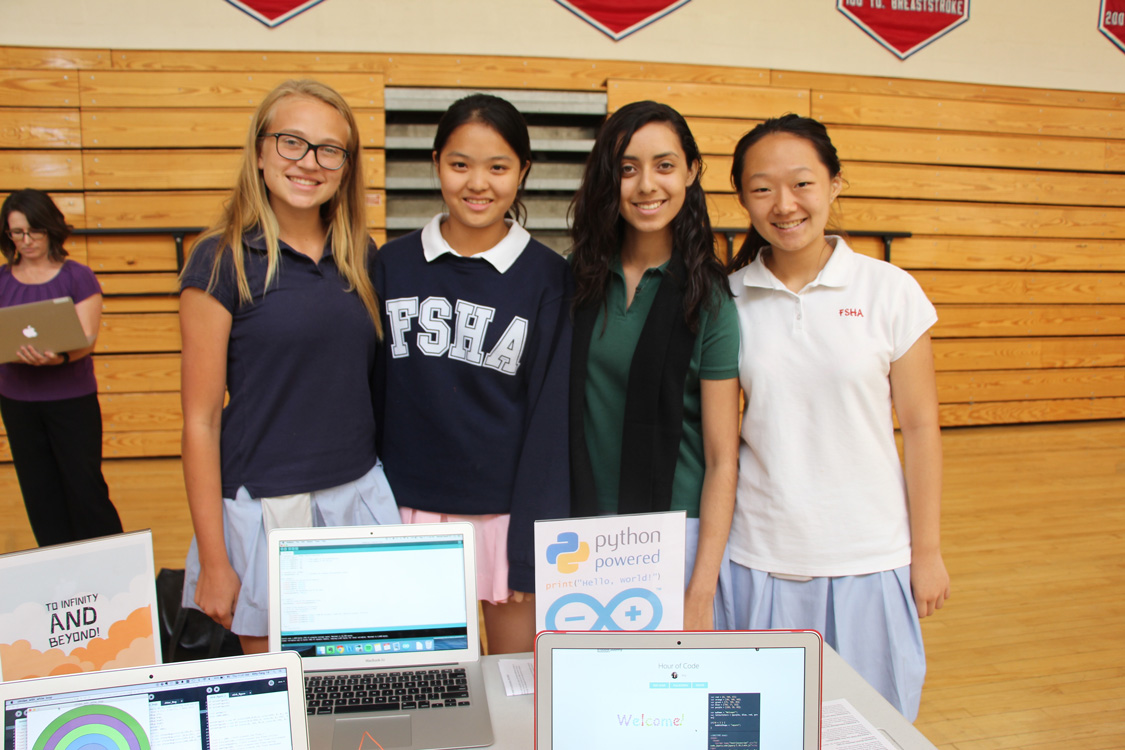 "Code Crew has empowered me to learn more programming languages, which will give me a head start in my computer science classes in college. It's created a supportive environment for me to deepen my understanding of programming while encouraging others to do the same." – Hannah Scott '17
Tech Team
The Tech Team is a group of students who provide tech assistance throughout the school year and advise the faculty on tech issues from the student perspective.