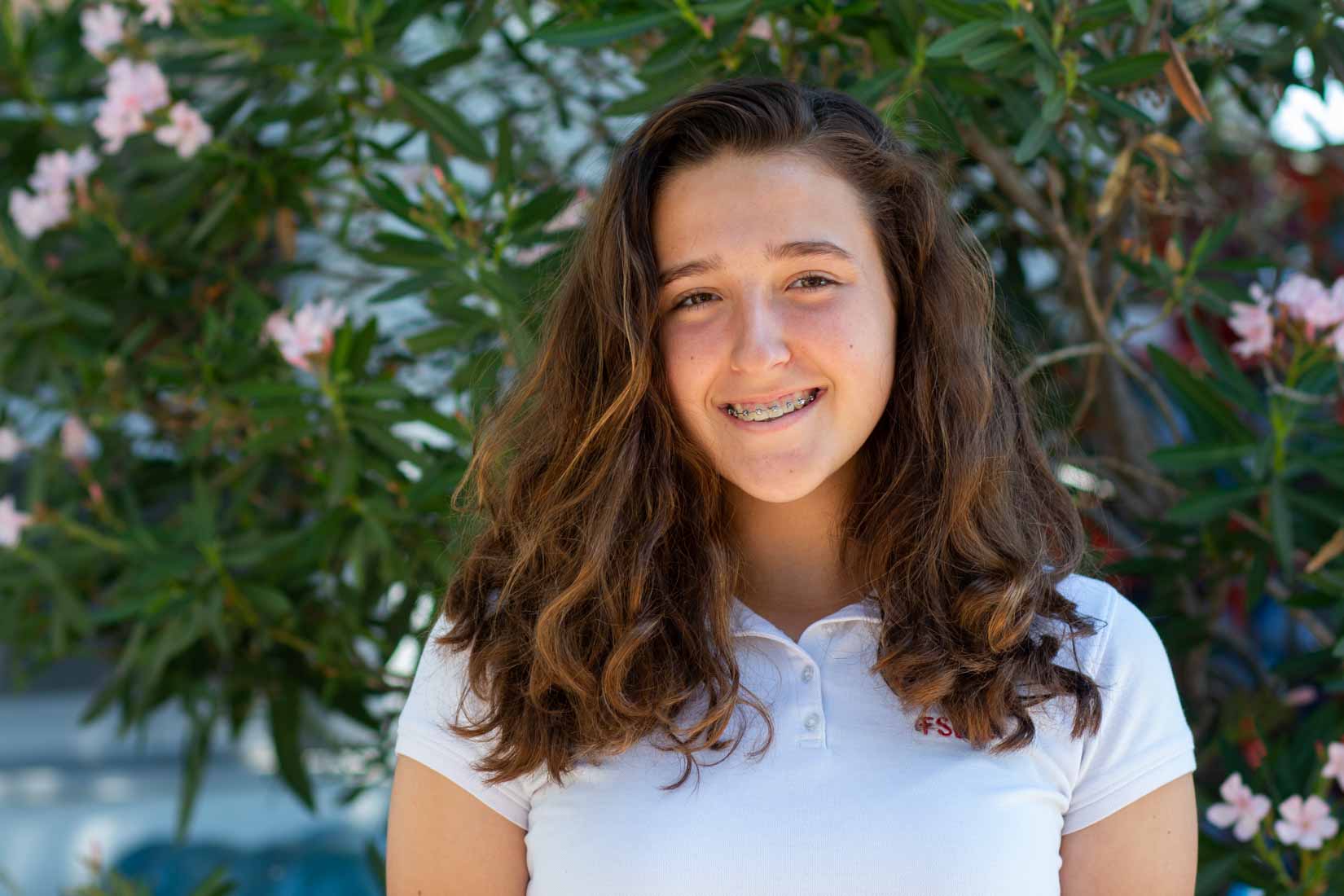 What is your favorite spot on campus?
My favorite spots on campus are The Octagon and Senior Lawn because of the beautiful views. 
What is your career aspiration?
My dream career would be a sports medicine doctor.
What three words describe you?
Three words that describe me would be disciplined, kind-hearted and gregarious.  
What's your favorite class at Flintridge Sacred Heart and why?
My favorite class at Flintridge Sacred Heart is Advanced English because of the lively discussions we have during class. 
What do you love about Flintridge Sacred Heart?
I love the feeling of community and school spirit at Flintridge Sacred Heart. I am so proud to be a Tolog! 


Back